Dear all,
Hope you're all staying well.
We would like to say thank you to those who came to our last online workshop-a chance to engage your body in storytelling via movement, it's great to see so much energy and enthusiasm! Looking into later the future, we'll continue providing cross-cultural theatrical presentation and communication for theatre lovers by organising relevant activities and facilitating a fresh dialogue between industrial insiders and wider communities. Please keep an eye on our web, FB, ins or twitter page, we are thrilled to invite you to enjoy and celebrate our playful cultural experiences!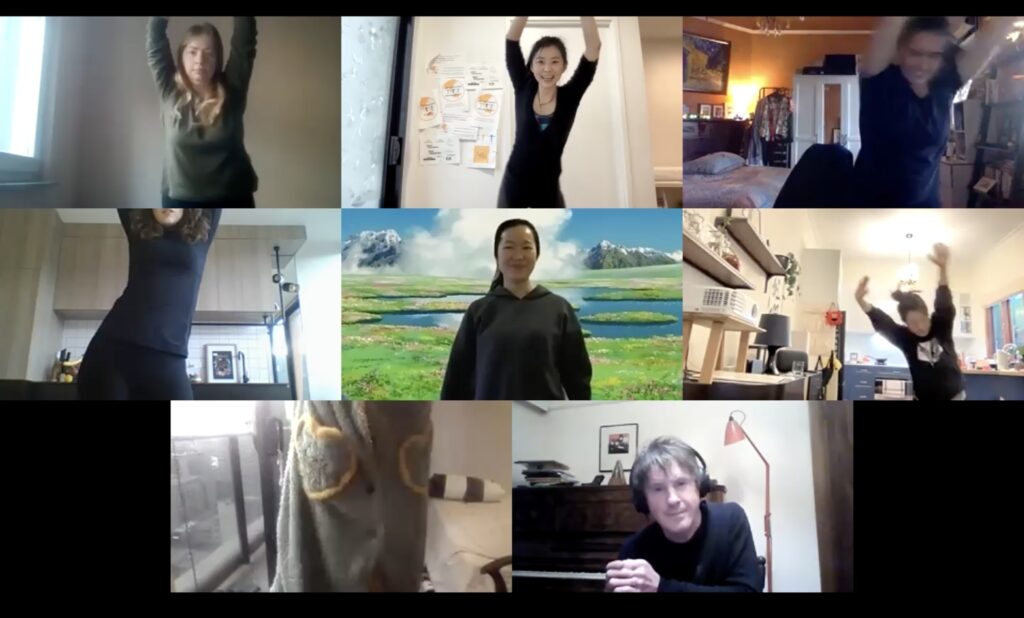 Warm regards,
Cross Encounters Group
——————————————-
In response to great audience interest, our delightful free online physical theatre workshops is back! As the new series of the public program this year, the directing team from Nirvana will introduce us to different movements exercise and techniques. Meantime we continue to provide intercultural theatrical presentations and communications for theatre lovers by opening the rehearsal process of this production.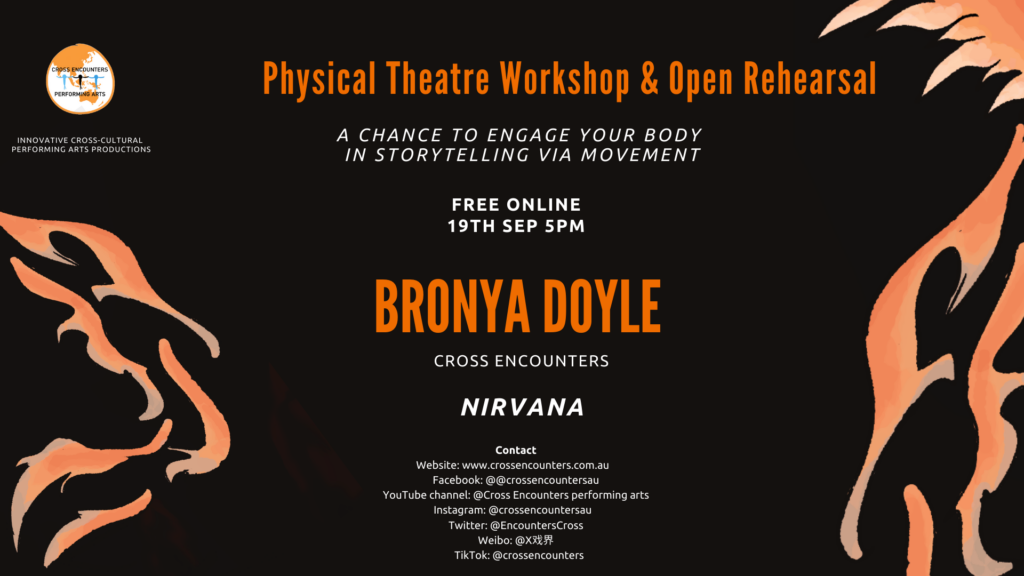 About Nirvana&Bronya Doyle:
Nirvana is an innovative intercultural physical theatre piece combining a first time ever Guitar/Guzheng musical collaboration. Lead by emerging director Bronya Doyle and assistant director Naomi Zhou, this show illustrates the process of rebirth and change, while finding beauty and strength in hardship. It will debut on Decemver 11, 2021 as the opening performance at the La Mamica Takeover evening at La Mama's War-Rak/Banksia Festival.
Bronya is an emerging Producer, Director and Theatre Maker. Bronya was always involved in all things performing. In 2012, Bronya completed a Diploma of Art in Musical Theatre and Commercial Dance at the Australian Dance and Performance Institute and, upon completion, moved to Melbourne in 2013. At the University of Melbourne Bronya made the shift from performance to production roles. While at the University, Bronya has worked in productions as a Choreographer, Director, Stage Manager and Producer for both established and New Theatre Works. Full list of her experience please see: https://www.crossencounters.com.au/?page_id=550
The event will be held on Zoom and please check our facebook event page:
https://www.facebook.com/events/539969803751935
with further invitation links and password code.
We look forward to seeing you on Zoom soon!