·Performances· We specialise in organising cross-cultural artistic, live performance and theatrical activities, growing the connection between culturally diverse artistic, cultural, educational and government organisations and delivering intercultural artistic, performing arts and theatrical activities.
We have a group of artists and insiders who express both Asian and Australian identities including actors, singers, dancers, musicians, directors, event coordinators and arts managers. We are active in local arts and cultural events, festivals, and tours as performers, or as show, program presenters or organisers.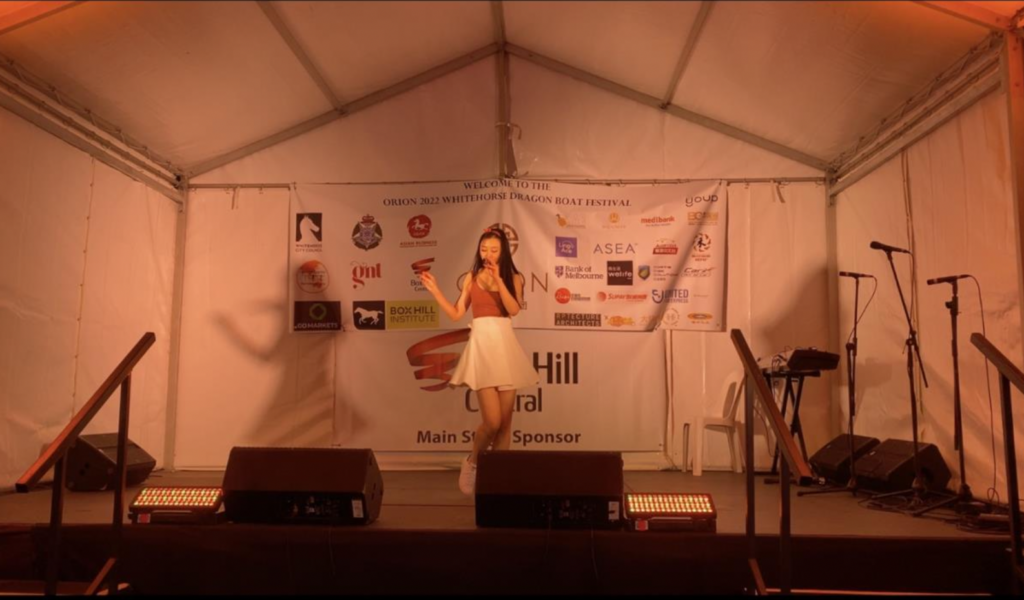 Some of our past highlight events include: Orion 2022 Whitehorse Dragon Boat Festival(live performances show organisation, and the opening performance of cross-cultural theatre and music performance, as well providing MC service), and the ABAW 20th Anniversary Changeover & Fundraising Gala Dinner(show organisation and MC service).