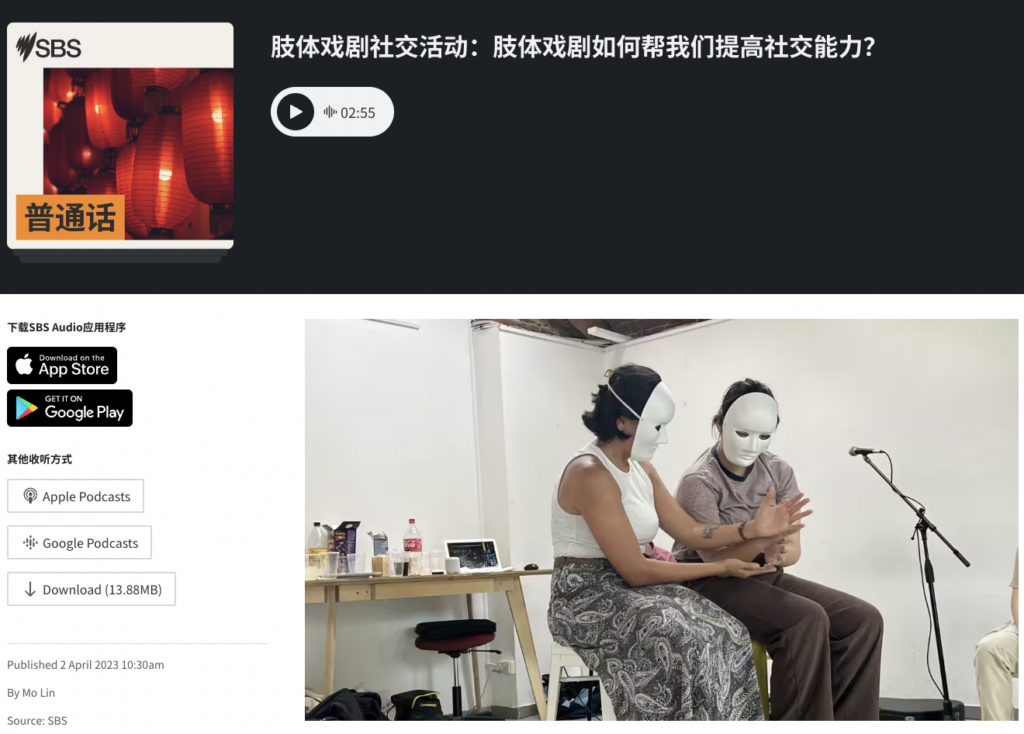 Hello everyone! We have just concluded a successful physical theatre friendship event on March 18th. It was the first-ever physical theatre social experience project PTOSF in Melbourne. Through music and physical movements, we spent a pleasant afternoon playing together.
We would like to express our gratitude for the enthusiastic participation and support from Michael Whitmore, our guest artist.
We were delighted to see all the participants fully immersed in the activities, actively engaging and building connections with new friends. Through this event, everyone better understood themselves and others while improving their communication skills.
This event was not just a simple friendship activity but also a meaningful experience. We hope that every participant can cherish the wonderful memories of this event, continue to stay in touch with new friends, and build more beautiful friendships in the future.
Many thanks to SBS for supporting and covering our event and organization. We can't wait to meet with everyone again at our next gathering!